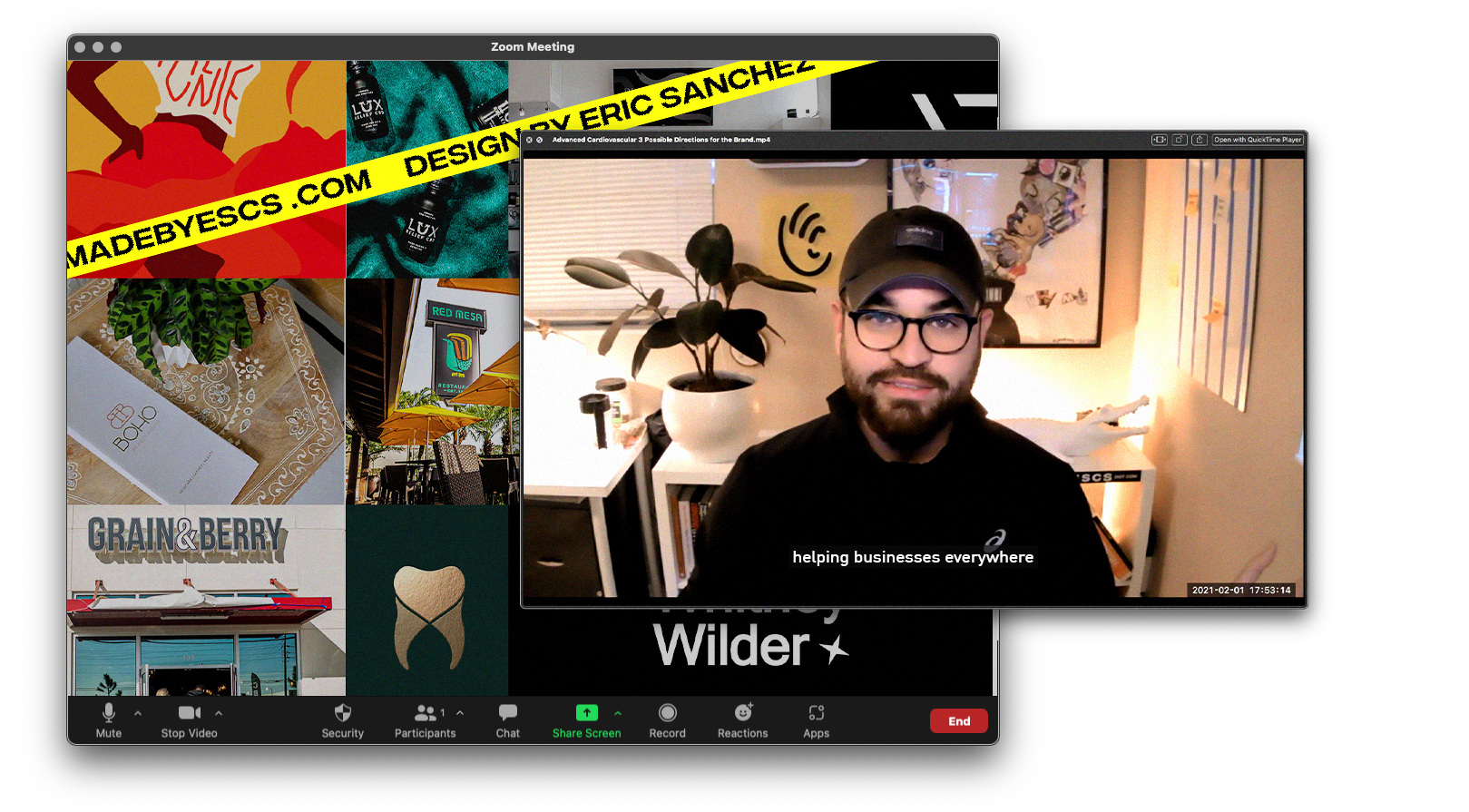 Collaboration

My team is known to provide a multifaceted skill set that allows our work to be nimble and efficient throughout medias.
After years of crafting brand experiences, visual identities, logo marks, & digital collateral, we have learned how to adapt our designs for any situation. We just love to showcase what makes your brand unique.
Our team is known for creating custom visual experiences integrated with your brands personality. This can be one of the greatest investments you can do for your business. We believe in the power of the first impression, this is why we think that you should make the best "first" impression.
Think of your brand entity like your full time sales agent. The more consistent your message is the better it will be in the long run. We also believe in maintaining a consistency throughout all your visual medias. A rebrand or new website launch can increase your business revenue & engagement up to 45% based on our market insights.
Portfolio
I've been a longtime believer in the power of creative magic and the importance of detail. My multimedia solutions establish consistency, authenticity, recognition, and value. With one eye on the past, I hope to inspire the present and future of small businesses. Explore Ven
Hospitality
Grain & Berry (Multi-Location)
The Tipsy Trotter Mobile Bar
The Mandarin Hide (St Pete)
Eat At Bodega
21 Restaurant Group
Datz Restaurant Group
Midici Restaurant Group
La Teresita Restaurant (2021)
Ava Restaurant
The Dead Rabbit
Creative Event Partners
Chefcito Vic
Avocados From Mexico
Braman Miami
Cake Cuties Bakery
Eat Right Meal Prep
Boozy Pig Butchery
Multi Level
Axis Property Management
Blake Investment Partners
Dimmitt Automotive Group
Catalyst Innovative Capital 
Whitney Wilder Companies
Lennar Group (Florida)
BW Strategies
KVA Real Estate Group
SHOP / Online
Mach Alert Systems
Nationwide Warranty Services 
Air Data DB
Beauty / Health
Advanced Cardiovascular
Cardiovascular Centers of America
J. Joseph Salon (Multi-location)
Hyde Park Cosmetics
Radiant Skin Care Clinic
World Class Dentistry
Healthy Bodies MDC
Hero Cannabis Lifestyle
Wishy Washy Co.
Aventura Engineering
Nouva Spa Center
Westshore Diamond
Service Based
Seamus Payne Photography 
Advanced Cardiovascular
Aventura Engineering
Gunn Law Group
Palma Ceia Capital
Smarket Masters
Flowerchild Florist
CapMen Concrete Cutting
Maid & More
Blazer Boats